I enjoyed Beaujolais Nouveau again this year.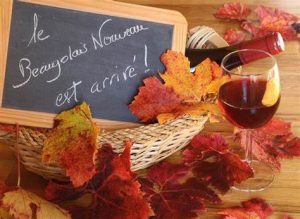 Beaujolais is the name of a region in the southern part of Burgundy, France.
Nouveau means "new" in French.
French wine has detailed rules set by the Name of Origin Control (AOC).
First of all, about grape varieties.
The wine varieties that can be called Beaujolais are limited to those using Gamay for red wine and Chardonnay for white wine.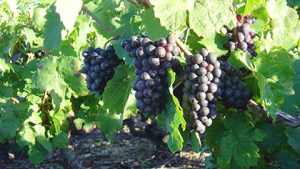 Next, about the manufacturing method.
The grapes harvested that year must be completed as wine in a short period of time.
It is brewed in a few weeks using rapid fermentation technology.
This wine is not suitable for long-term aging.
And the areas where Nouveau is allowed to be shipped are also decided.
That is the Beaujolais region.
Originally, Beaujolais Nouveau was a tasting to check the quality of the grapes harvested that year.
It is now an event.
The ban is lifted on the third Thursday of November every year (midnight when the date changes).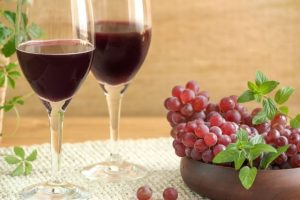 Due to the International Date Line, Japan is a country where you can drink Beaujolais Nouveau earlier than France.
In addition, Japan has the highest import volume.
About a quarter of the total production of Beaujolais Nouveau is imported into Japan.
The Japanese like the connection between product and events.
For example, carnations for Mother's Day, eels for midsummer-day DOYOU in Japanese, and chocolates for Valentine's Day.
There is also a culture that values ​​seafood caught for the first time in the season and agricultural products harvested for the first time in the year.
It is called the HATSUMONO in Japanese, it means the first thing.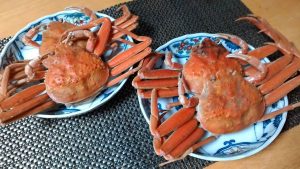 There is also a saying that "eating the first food is favorable auspicious" and "eating the first food can extend life 75 days longer".
For that reason, I think that Beaujolais Nouveau is also a factor in drinking in Japan.
This is a story I heard from a wine shop owner I'm familiar with.
"When you drink Beaujolais Nouveau, it will come true if you drink it while chanting your wishes in your heart."
My annual wish is "I hope you will continue to enjoy healthy wine and food this year."
The picture shown is the food I ate when I drank my Beaujolais Nouveau.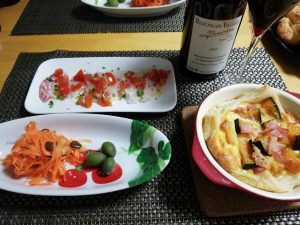 Beaujolais Nouveau and Supper in 2020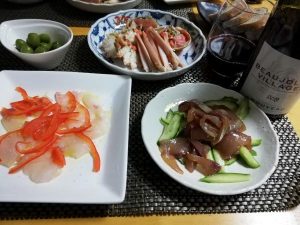 Beaujolais Nouveau and Supper in 2019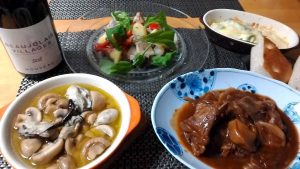 Beaujolais Nouveau and Supper in 2018
In this way, I drank Beaujolais Nouveau again this year.
Thank you for reading.