B-class Gourmet and  Local Cuisine
What is "B-class gourmet"?
B-class gourmet is an interesting word that Japanese people have come up with.
"B-class" may not be the highest-class, but they are foods that are commonly cooked in affordable Japanese restaurants.
This menu is offered at restaurants and is loved by locals.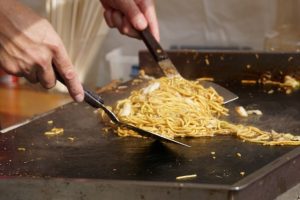 What kind of B-class gourmet food is available in your area?
In Aichi prefecture, where I live, there are miso-nikomi udon and miso katsu.
In the next prefecture, Tonteki in Yokkaichi City, Mie Prefecture, and Kei-chan in the Hida region, Gifu Prefecture.
In addition, Hokkaido Obihiro city has Buta-don(pork bowl), Iwate prefecture Morioka city on the other hand, has Reimen(cold noodles), Tokyo Monjayaki, Hiroshima prefecture has Okonomiyaki, Nagasaki prefecture Champon, Kagoshima prefecture Sirokuma (white bear ice cream) etc.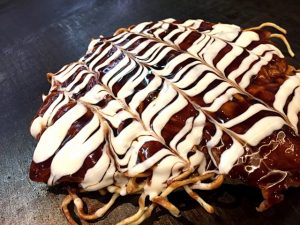 Every menu is familiar.
What is "B1 Grand Prix"?
The "B1 Grand Prix" is a collection of these B-class gourmet dishes from all over Japan.
It was an event that boosted the region.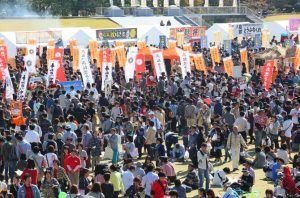 The first meeting was held in February 2006 in Hachinohe City, Aomori Prefecture.
The first B1 Grand Prix was Utsunomiya Gyouza(Utsunomiya dumplings).
Visitors in the venue will eat and compare the dishes and then vote for their favorite dishes.
Disposable chopsticks are used as ballots.
Is B-class gourmet different from local cuisine?
Local cuisine is made using locally rooted products and local recipes.
And it is a dish that has been handed down in this area.
B-class gourmet is served at restaurants, while local cuisine is home-cooked.
It can be said to be food such as the taste of moms and grandmas.
It is a local dish of Ishikawa prefecture, my hometown.
"Daikon sushi" made by pickling herring and radish in sweet sake made from rice and jiuqu
"Ebisu" made by hardening eggs with agar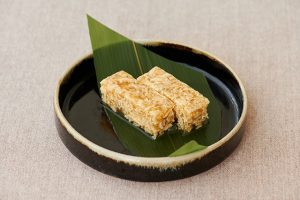 "Mako Kobumaki" made by wrapping cod eggs in kelp and simmering
These are the dishes that my mother often cooked.
What are some of the B-class gourmet and local cuisine in your area?
I am very interested.
Thank you for reading.